Spring Cleaning: Is Your Boat Ready for Action?
Spring is a season of renewal, and for boaters in the Great Lakes region, that means getting ready to hit the water. Thousands of Midwesterners look forward to the boating season each year. And preparing to get their boats back on the water is important to keeping their vessels safe and sanitary throughout the warm months ahead.
Taking the time to do so not only keeps boats in better condition, but it will also help extend the life of your boat.
Boat Cleaning Checklist: Main Supplies and Steps to Take
The Department of Energy & Environmental Protection (DEEP) offers some basic tips on cleaning your boat properly. Taking these steps will help minimize any potential problems and ensure that you have a fun and safe boating season. Here are some basic cleaning methods DEEP recommends to prevent the spread of invasive species on your watercraft:
Wash your boat with hot, pressurized water.
Dip any equipment in vinegar for 20 minutes prior rinsing.
"Wet" with a bleach solution (1 oz per gallon) or soap and hot water (Lysol, boat soap, etc.) for ten minutes prior to rinsing.
Use 1% table salt solution for 24 hours prior to rinsing. Visit the website above for the correct mixtures for the salt solution in water.
Additionally, DEEP suggests that boaters dry their equipment for a minimum of one week during hot, dry weather (more during cool, wet weather).
Other Routine Boat Maintenance to Prepare for the Spring Season
Before launching a boat, routine maintenance is also key to ensure a safe and enjoyable experience on the water. Owners of motorboats generally need to:
Check the engine to be sure it is in good condition.
Check the battery as you would with an automobile and replace an aging battery if necessary.
Inspect the hull to be sure it is in good condition. Clean it and remove any debris.
Make any necessary repairs before heading out on the water.
Carry life jackets, appropriately sized personal flotation devices and other safety equipment.
Check in with your local boating association for more details on routine maintenance, safety equipment to keep on board, and rules that may vary according to boat type. Always check the weather forecast before boating, and make sure your passengers wear a U.S. Coast Guard-approved life jacket before heading out.
Register Your Watercraft in Illinois
If you live in Illinois and your boat has a motor, keep in mind that a motorized boat of any size, construction, or type needs to be registered to be on the water. Getting the paperwork in order can take some time, so make sure yours is registered! Here's how:
Bring in your registration title to your nearest Community Currency Exchange (CCEA) location.
A CCEA staffer will quickly process your information for you.
Leave with a brand new temporary or full registration.
Registration allows you to enjoy your boat rather than wait for a three-year boat decal to arrive.
Take Care of Boat & Auto Registration at Your Local Currency Exchange
Don't wait another minute to get that boat of yours out on the open water. At Currency Exchanges throughout the Midwest, we handle the paperwork hassle so you can enjoy your boat right away rather than waiting for the decals to come in. Those three-year boat decals can be slow to arrive, and there's no need to keep your watercraft land-locked in the meantime!
Stop by your nearest CCEA location, and we'll get you hooked up with a 120-day permit so you can go enjoy some much needed fun in the sun. While you're here, take care of any transportation-related tasks, such as your car's title and registration, or pick up a Ventra card and we'll help you load cash on it.
And don't forget: there will be more steps to follow in the fall as you prepare your boat for winter.
Ready to set sail? Your local CCEA will make it easier for you. We'll hook you up with a 120-day permit so you're ready to head out onto the open water. While you're there, get your car registered or use one of our many financial services. We do a lot – stop by and see!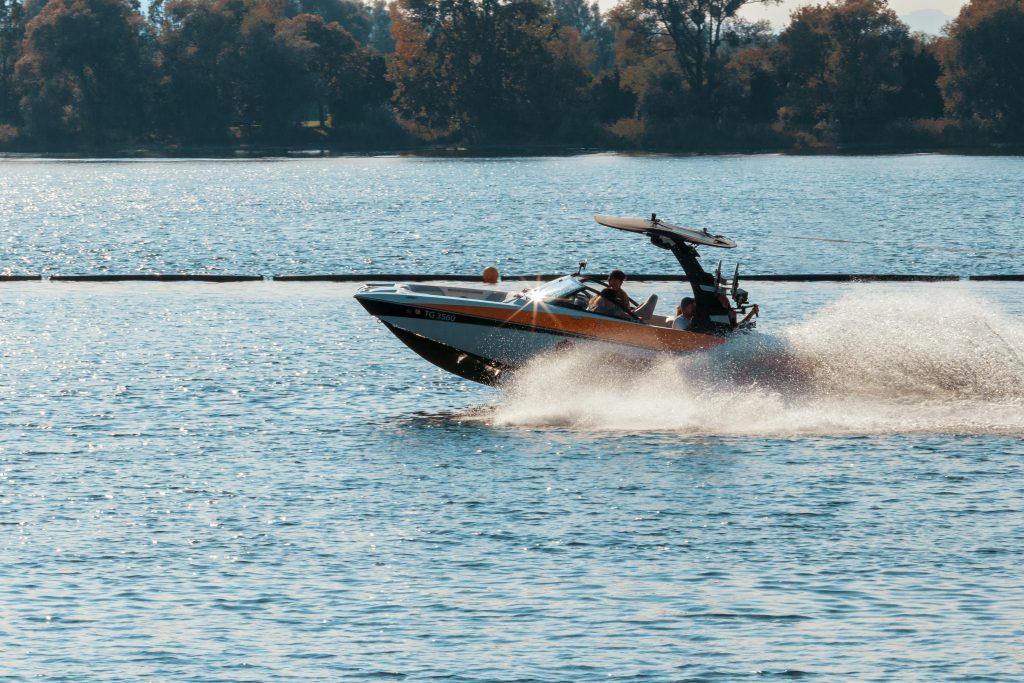 GET STUFF DONE
With over 350 locations, many open nights, weekends, and holidays (and several stores with 24/7 availability), you can rest easy knowing your financial needs can be taken care of when you need them most. We're in the heart of every community. Don't believe us? See for yourself.