College Scholarship Program
The Community Currency Exchange Association of Illinois provides college scholarships in partnership with Back 2 School Illinois (B2SI). Individuals that are selected receive $2,500 and are awarded the check B2SI's annual gala. Information and applications for the 2020 College Scholarship awards is available at B2SI.org.
Here is the list of 2019 CCEA College Scholarship Winners:
Kendyll Cole
Kendyll is a senior at Lindblom Math and Science Academy where she will be graduating with a 5.14/5.0 GPA.
She is an Illinois State Scholar, with the distinction of being on the Principal's List throughout her high school tenure, a member of the National Honor Society, an AP Scholar and receiving the JROTC Superior Cadet Award.
While maintaining excellent grades, Kendyll has also been involved in many school- related activities. She was a foreign exchange student in the Building a Sustainable Mega-City in Beijing, China, through Council on International Educational Exchange. She participated in the Schuler Scholar Program, was cocreator and cofacilitator in the Social Justice Workshop, event coordinator for the Lindblom Writing Center Plus Peer Tutor program, and served as a First Sergeant, Platoon Leader and Battalion Leader for the ROTC Summer Boot Camp. She also played four years of softball, during which she was captain, MVP and Summer All-Star player.
Outside of school, Kendyll has volunteered with the Girl Scouts of Greater Chicago and the Environmental Stewardship program, and was a production and sales assistant for Adonia Naturale, a hygiene product line. Kendyll also worked in high school for After School Matters in a tennis academy.
Kendyll will most likely attend Carnegie Mellon University this fall.
Destiny Coleman
Destiny is a senior at Lindblom Math and Science Academy where she will be graduating with a 4.5/4.0 GPA.
Destiny is currently a Lindblom Teaching Apprentice. She has also devoted her time to activities at Lindblom, including serving as a Student Voice committee representative, cofounder and student representative at Peer Conference, Chicago Scholar Ambassador, member of Black Girl Magic and Launch Scholar Leadership Council, and an ambassador for the school. Destiny has also been very active in athletics, playing both rugby and badminton.
In the community, Destiny was a Back to School Water Festival volunteer, working with sponsors, organizing activities and collaborating with peers. She has held different jobs while in high school, as an intern for the South-East Asia Community Center and a summer learning intern for the Sherman Park Chicago Public Library branch.
Destiny plans to attend the University of Illinois this fall.
Priscilla Kwan
Pricilla is a senior at Whitney M. Young Magnet High School where she will be graduating with a 3.79/4.0 GPA.
Priscilla received academic honors as a member of the National Junior Honor Society, National Honor Society, Honor Roll both freshman and sophomore years, and Principal's Scholar her junior and senior years.
During her high school tenure, Priscilla was involved in numerous clubs and organizations including the Asian American Club, where she served as recording secretary and choreographer for Tinikling Dance. She was also an Academics Editor for the Yearbook Club, member of the Freshman Mentors, Young Doctor's League and Key Club.
Priscilla has spent time volunteering at 3P4Care Clinic working for a doctor. Other service work has included tutoring schoolchildren and supporting teachers at St. Therese Chinese Catholic School, and working as a teacher's assistant at a summer program at Chinese Christian Union Church.
Pricilla plans to attend the University of Illinois this fall.
Ashley Martinez
Ashley is a senior at Rauner College Prep where she will be graduating with a 4.56/4.0 GPA.
Academically, Ashley has excelled and was listed on the Honor Roll all four years of high school. She was named a member of the National Honor Society, was named a Posse Nominee, and was honored as a Scholar Athlete, for Perfect Attendance, as Biologist of the Year and for Band Play of the Month.
Ashley's school-related activities include participating in Summer of a Lifetime, a career-oriented program, Pre-College Health Science Scholars, Medicina Academy Apprentice Program STEM Honors and a study abroad program. Ashley also was a member of the wind ensemble and played both softball and rugby.
As far as volunteering her time, Ashley worked at both her church and local elementary school. She has also helped out at her high school with report card pickup and at the day care to help teachers with their children.
Outside of school, Ashley has recently started working at a local Chipotle Mexican Grill. Ashley plans to attend Lafayette College or the University of Michigan this fall.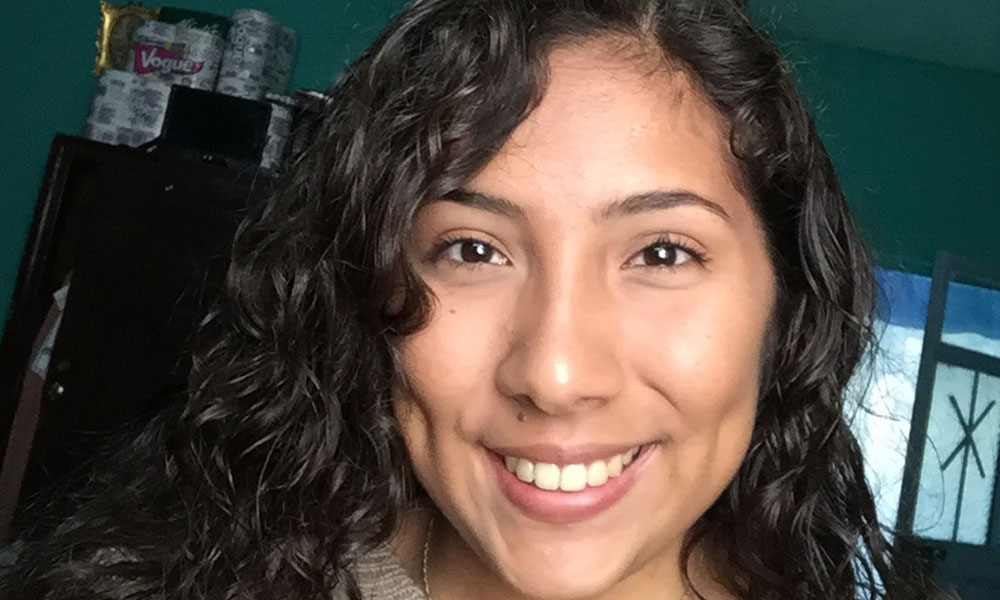 GET STUFF DONE
With over 350 locations, many open nights, weekends, and holidays (and several stores with 24/7 availability), you can rest easy knowing your financial needs can be taken care of when you need them most. We're in the heart of every community. Don't believe us? See for yourself.