PROVIDING SCHOOL SUPPLIES TO CHILDREN IN NEED
We are proud to have created and support the largest free school supplies program in the state of Illinois. Back 2 School Illinois (formerly the Illinois Currency Exchange Charitable Foundation) a 501c3 nonprofit, has distributed over 7.8 million school supplies to more than 225,000 underprivileged children since 2007.
Children that receives school supplies get them in the form of Back 2 School kits, each loaded with approximately 30 of the core school supplies needed to succeed in the classroom. The Back 2 School kits are distributed through partnerships with schools, community organizations and government agencies including: YMCA's, Neighborhood Boys & Girls Clubs, JCC's, Operation Homefront (serving military families), Chicago's Department of Family and Support Services (homeless children) Illinois' Department of Children and Family Services (foster children), Vietnamese Association of Illinois, Chicago Public Schools, Chinese Mutual Aid Society, United African Organization and a host of others.
We are proud to support such a worthwhile endeavor and are most grateful to Currency Exchange customers, employees and owners for their generous donations, and for all the volunteer hours contributed to the cause.
For more information on the Back 2 School program and how you can join our efforts to improve education here in Illinois, visit www.b2si.org.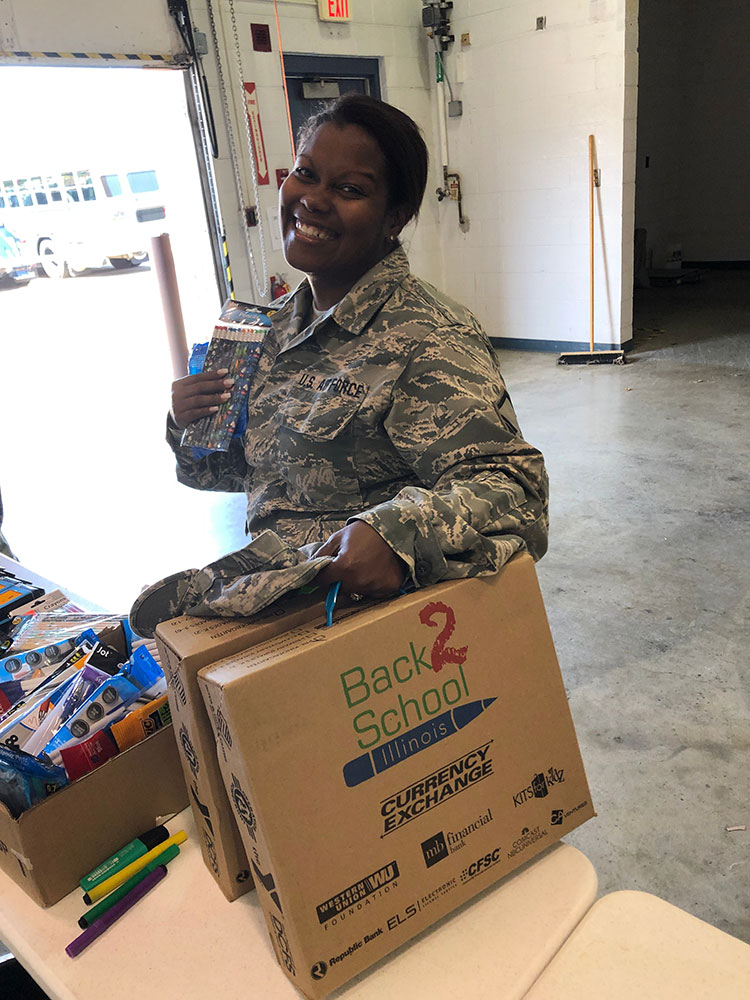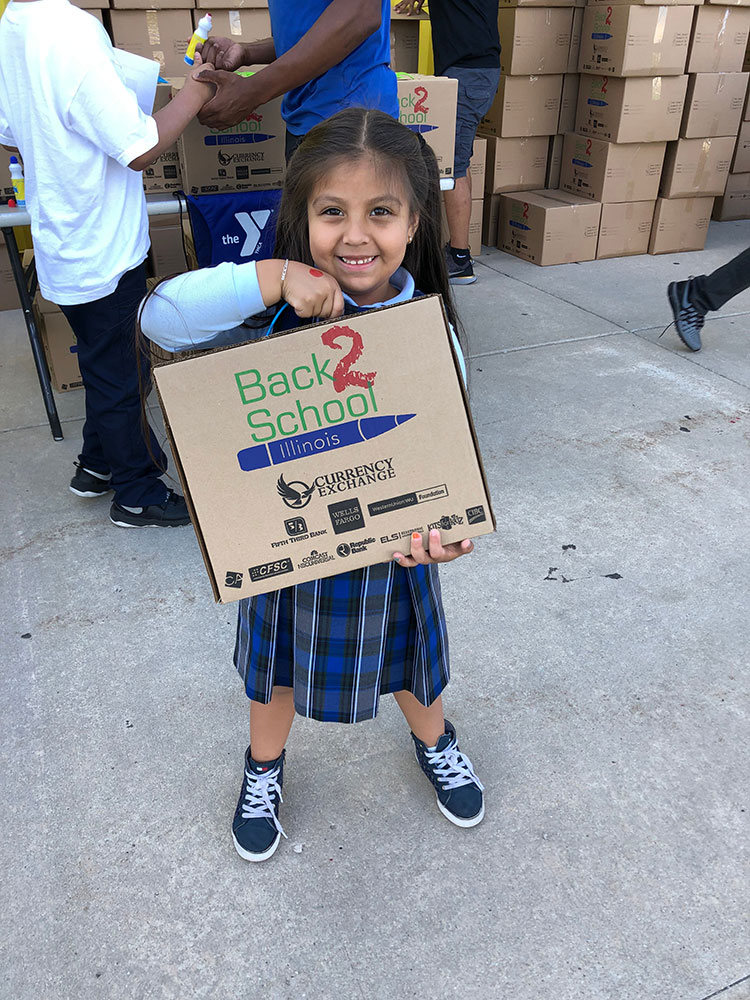 GET STUFF DONE
With over 350 locations, many open nights, weekends, and holidays (and several stores with 24/7 availability), you can rest easy knowing your financial needs can be taken care of when you need them most. We're in the heart of every community. Don't believe us? See for yourself.