Financial Education: Money Orders vs. Money Transfers  
Owe someone a few hundred bucks? That wad of cash burning a hole in your pocket may not be the safest way to pay them back. Let us help you get your money to wherever it needs to go as quickly and safely as possible.
Money orders and money transfers are a great option, and they have a few things in common. They're used by people who need to send money to someone for any reason, whether as a form of payment to a private seller or a generous gift to a loved one. This type of financial service is appropriate for larger amounts that you definitely want to be sure gets to the right person. And you don't want to risk anything happening to the money before it does.
What Is a Money Order?
A money order is a paper document used as a form of payment. It's like a check, only with more security. For one thing, they come with the ability to be replaced if they're ever lost or stolen. Because it's prepaid, the recipient knows you're good for the money.
You can also get a copy of the cleared money order to show you paid them. That makes it a lot harder for someone to claim they didn't get your money when they did. Plus, you don't have to reveal any personal information about yourself, so they provide a bit more privacy.
To buy a money order you have to first prepay the amount you want it to be made out for. This makes the whole process pretty fast and fool-proof. You're basically exchanging cash for the same amount of money in a different, safer form.
Here's what you do:
Bring in your cash to a Currency Exchange.
We give you a state regulated, widely accepted money order.
It gets printed with your name, who it's for, and the amount.
You leave with the money order.
What Is a Money Transfer?
Sending funds to a friend overseas. Transferring payment to a contractor. There are plenty of scenarios where the person on the receiving end might prefer to retrieve the funds from a secure location, such as a bank.
A money transfer is an electronic transfer of funds, like a wire transfer. We can take care of that so you're out the door within minutes. This method of sending money helps you get people the funds no matter where they are. It might be the only option when you want to make a safe payment to someone who you can't pay in person, in a way that is comfortable for them.
Because you're not leaving with the payment in hand, you'll need a bit more information when you come in. Here's what you do:
Bring in cash, ID, and some basic information on the person you're sending the money to.
We'll take care of the transfer so that your money ends up in the right place.
You leave with a smile on your face.
Who Are They For?
Both money orders and money transfers are great options for people who don't do online banking or have a checking account. You'll still have a record of your payment – a good idea for any financial transaction.
Unlike a money order, a money transfer sends the funds electronically to a bank or other financial institution. If the person is far away, this might be a better option. A money transfer can be picked up just about anywhere in the world, often within minutes.
Possible Limits on Payments
How much do you want to send? Some locations put amount limits on their money orders. However, if you owe someone $2,000 and the maximum is $1,000, you might be able to buy two money orders to cover the amount. There also might be limits on funds that can be sent through a money transfer.
Point is, you probably want to call first before heading over with your cash in hand. Since some financial services require an ID or a certain form of payment, it's always a good idea to check first and make sure you know the deal.
Any of our Currency Exchange locations throughout Illinois make it super easy – and fast – for your cash to get right where it needs to be. Got a question about the best way to send money? Stop by, email us, or give us a ring and we'll do our best to answer it.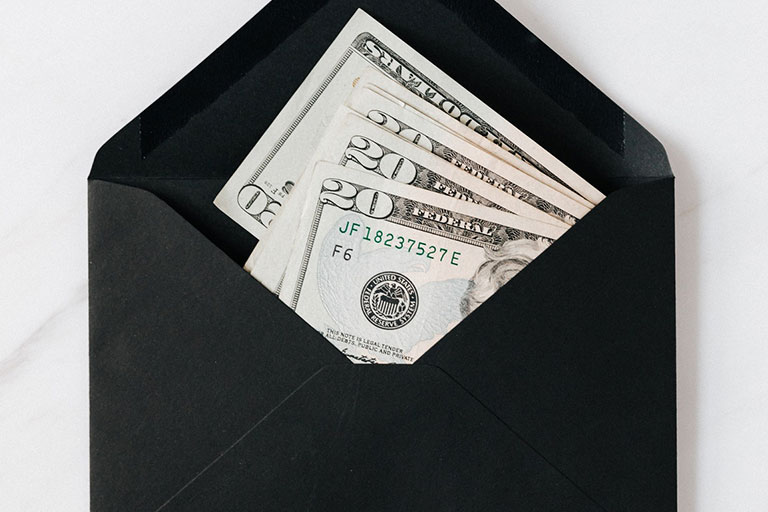 GET STUFF DONE
With over 350 locations, many open nights, weekends, and holidays (and several stores with 24/7 availability), you can rest easy knowing your financial needs can be taken care of when you need them most. We're in the heart of every community. Don't believe us? See for yourself.