What Abraham Lincoln Attractions in Illinois Will You Visit This Month?
Any month is a good month to pay homage to our 16th president – especially February. Both Abraham Lincoln's birthday (February 12) and President's Day (February 21) fall in the same month. And unless you're in 8th grade, you may have forgotten just how many historic sites honor the president. At Community Currency Exchange Association (CCEA), we believe a day trip can be patriotic and historic as well as fun and entertaining. This interactive map shows you some of the best sites in the Land of Lincoln.
About a three-hour drive from Chicago, Springfield, Illinois was Lincoln's home for over two decades before he became president. Sure, there are virtual visits online and various statues of Lincoln closer to home. But we think nothing is better than the real thing, so CCEA is providing this handy roundup for your itinerary. All you need to do is cash your check or load up your prepaid debit card at CCEA, fill up the tank and hit the road.
Abraham Lincoln Presidential Library and Museum
The library and museum dedicated to Lincoln are great places to start. It is chock-full of history about Lincoln's life growing up, long before issuing the Emancipation Proclamation. Immersive displays and exhibits don't simply tell the story of Lincoln's presidency. They also drive home the human costs of slavery and war.
There is a lot to pack in in a day. You might have to go twice to:
Check out a copy of the Gettysburg Address.
View artifacts that shine a light on Lincoln and his family.
Don't miss "Lincoln's Life in Letters."
Take in a show at Union Theater.
Kids love Mrs. Lincoln's Attic, an interactive, hands-on exhibit.
Reconvene in the gorgeous plaza that shows lifelike figures of the Lincoln family.
After arriving, your family can get a more complete picture of the active shows and exhibits that entice you the most.
Lincoln Home National Historic Site
History buffs might like this site even more than the library and museum. It preserves the beautiful home built in the early 1800s, where Honest Abe resided during his rise as a successful lawyer and politician with wife Mary Todd. To really get a feel for the times, explore the surrounding outdoor exhibits that showcase what daily life was like in 1860s Springfield!
These include:
The Jameson Jenkins lot, a site of the Underground Railroad
Rosenwald House, which once belonged to philanthropist and former president of Sears, Roebuck & Company Julius Rosenwald
Other exhibits focusing on the Lincoln family and home along 8th street
Lincoln's Tomb at Oak Ridge Cemetery
But nothing inspires awe quite like the president's resting place. Be sure to pay homage at the tomb of Abraham Lincoln, where his wife and all but one of their children are buried. With a picturesque rotunda leading to the burial chamber, it is a national historic landmark and a must-see if weather permits.
From the website of the tomb: "The base is 72 feet square with large semi-circular projections on the north and south sides. Double sets of stairs lead to a terrace, above which rises the 117-foot-tall obelisk. … Large pedestals serve as bases for four bronze sculpture groups, each representing one of the four Civil War military services—infantry, artillery, cavalry, and navy. A taller base on the obelisk's south side holds a heroic bronze statue of Lincoln."
Elijah Iles House
On your way out, why not stop by the oldest surviving house in Springfield and one of the oldest in the state? According to lore, former occupant Elijah Iles frequently visited the Lincoln estate. Now it's a museum of local history that celebrates all things Lincoln-related.
Union Station
Union Station was opened in 1898 by the Illinois Central Railroad. The station is no longer in use and therefore may not be open to the public. But its decorative stone and brickwork and soaring clock tower make it a perfect background for your Instagram pics.
Getting Ready for your Lincoln-Inspired Day Trip
Any nearby Currency Exchange can help you get ready to explore the land of Lincoln. After you pick up your check, swing by and cash it. We have more flexible hours than a bank, and you don't need an account! While you're here, you can load up your Ventra card and pick up your vehicle sticker so you're ready to head downtown as well as downstate.
At CCEAs, we know there are many reasons to be proud of being an Illinoisan. Check out our many services online and you'll see why we think we're one of them.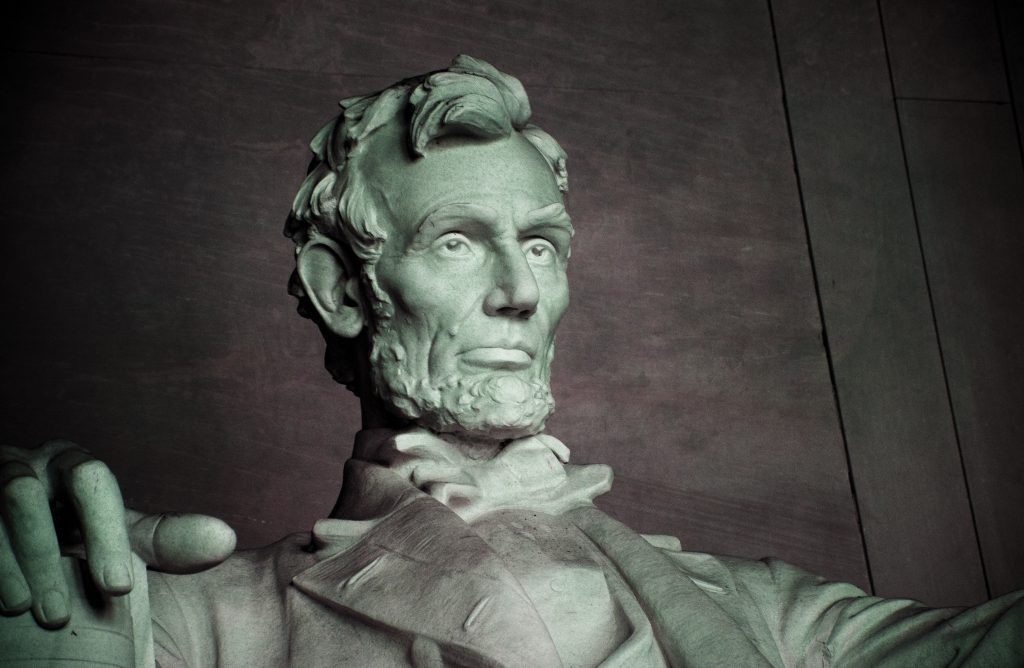 GET STUFF DONE
With over 350 locations, many open nights, weekends, and holidays (and several stores with 24/7 availability), you can rest easy knowing your financial needs can be taken care of when you need them most. We're in the heart of every community. Don't believe us? See for yourself.